I have been thinking a lot about cycles and phases. I have found comfort by reflecting on better times and reminding myself that like everything a difficult phase will cycle and pass. I am so happy to see this winter finally cycle into spring and warmer days ahead. I am so grateful for my family and friends with whom I have experienced many different phases and cycles.
Watching my son grow and move through different phases is wonderful, each stage has been both magical and challenging at times. This week we moved on from homeschool and he is now back in class and the playground with his friends. Some friendships have picked up where they left off last year others have waned and new relationships are being built. Home school has had its moments where we were both struggling but overall I feel very proud of us for getting through it! Getting a glimpse into what my boy is learning and being able to help him has been something I will never forget. With school back, I am able to carve out some time to focus on jewellery and work on some new products and ideas.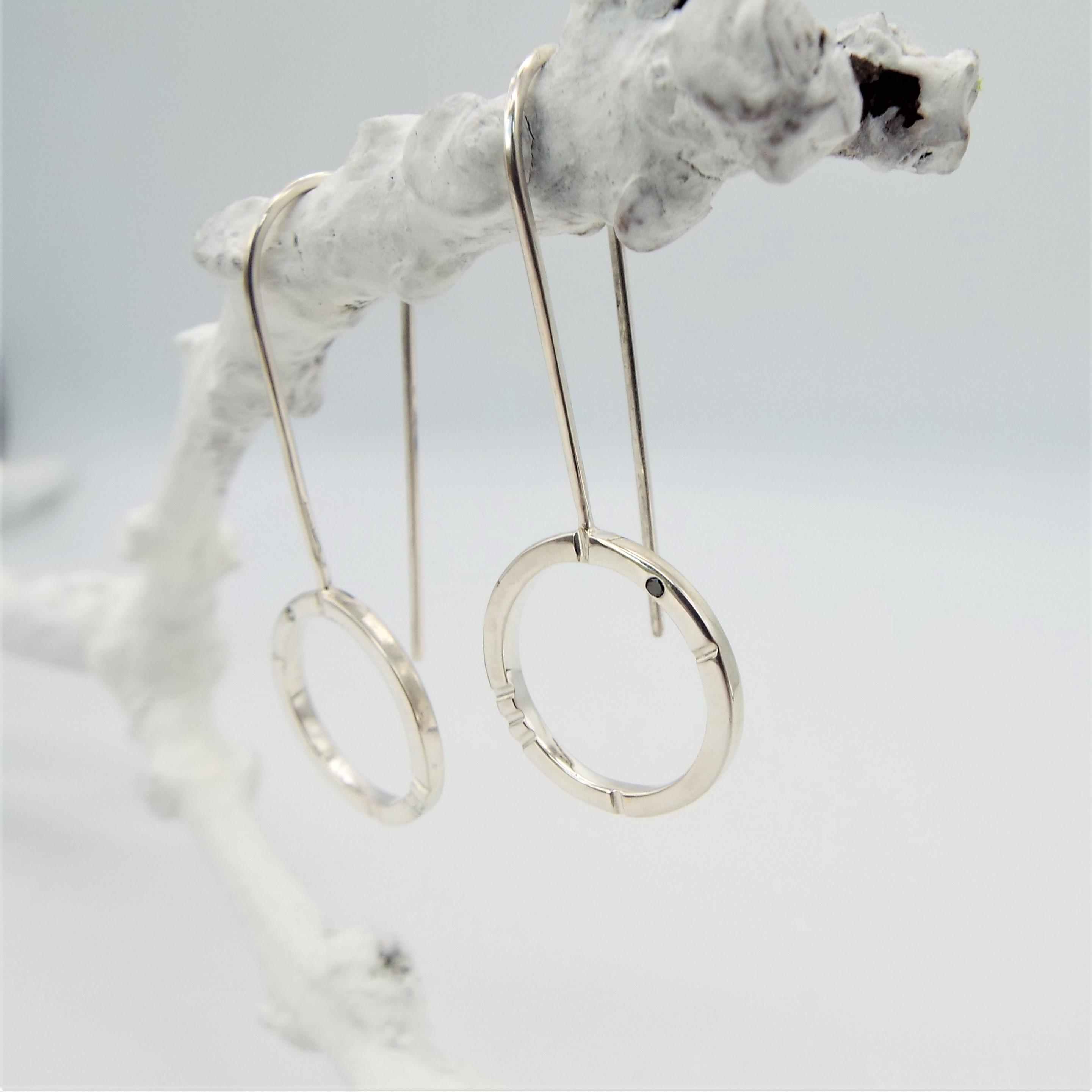 My thoughts about cycles and phases influenced my design for these Sterling silver and diamond drop earrings. The circle representing cycles and the markings around the outside representing different phases. I wanted to add some diamonds and chose to add one white diamond to one earring and one black diamond to the other. Light and dark.
https://www.ellenkirkali.co.uk/earrings/phases-sterling-silver-and-diamond-earrings
The first pair were made for one of my oldest friends and I think reflects the cycles and phases of our friendship. I am going to make a matching pendant.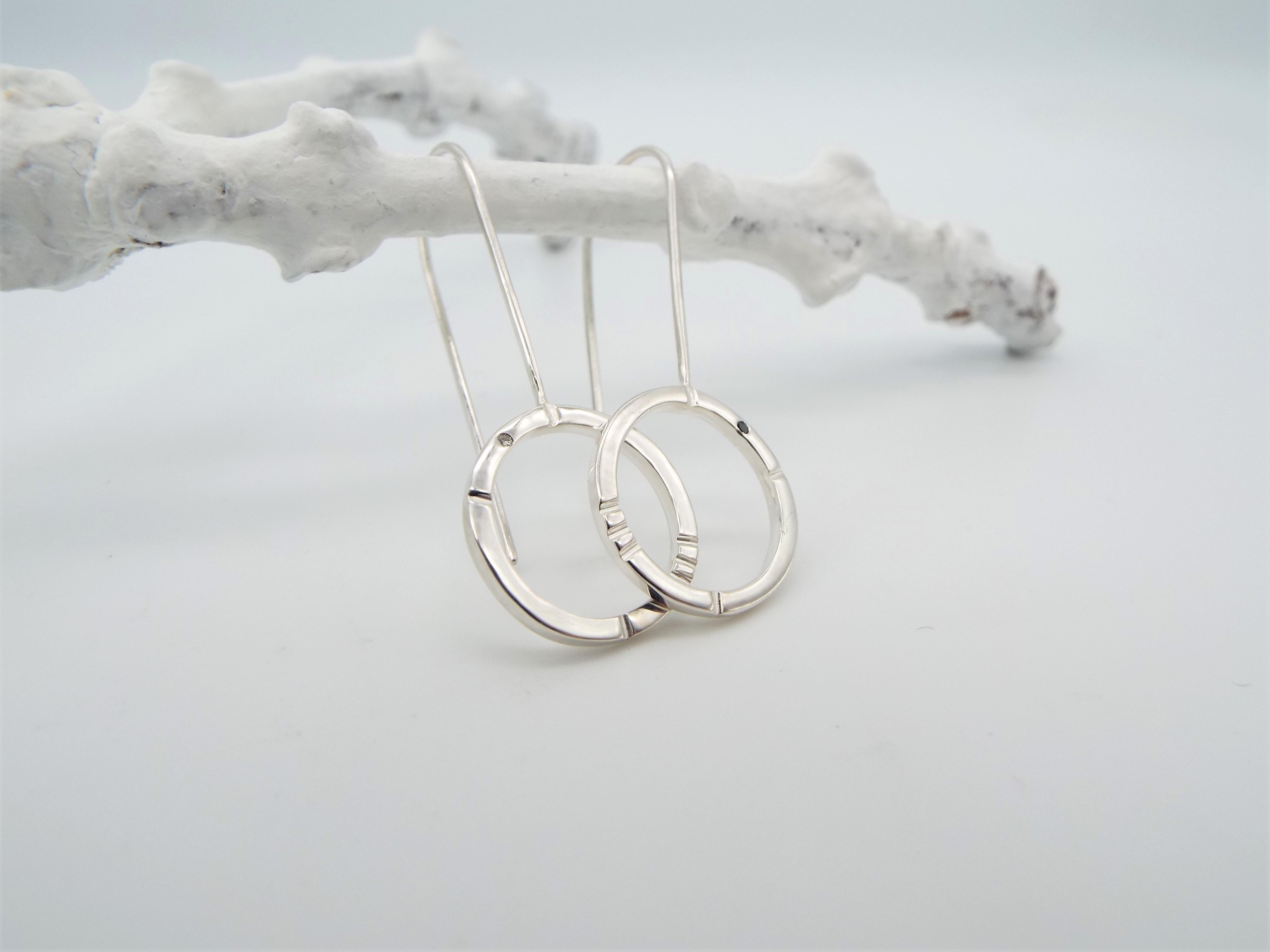 Sterling Silver and Diamond Drop Earrings