A few months ago I was commissioned to make a very special gift. Two of the three friends were wanting to give their friend a very special gift for a significant birthday. They knew they wanted something bold and modern that would represent the three friends and their friendship. A large chunky pendant with some sparkle.
We worked together on the design, three circles representing the three friends, held together on a journey of life and friendship. The giftee loves blues and greys so we chose deep, sea blue, London blue topaz for the gemstones.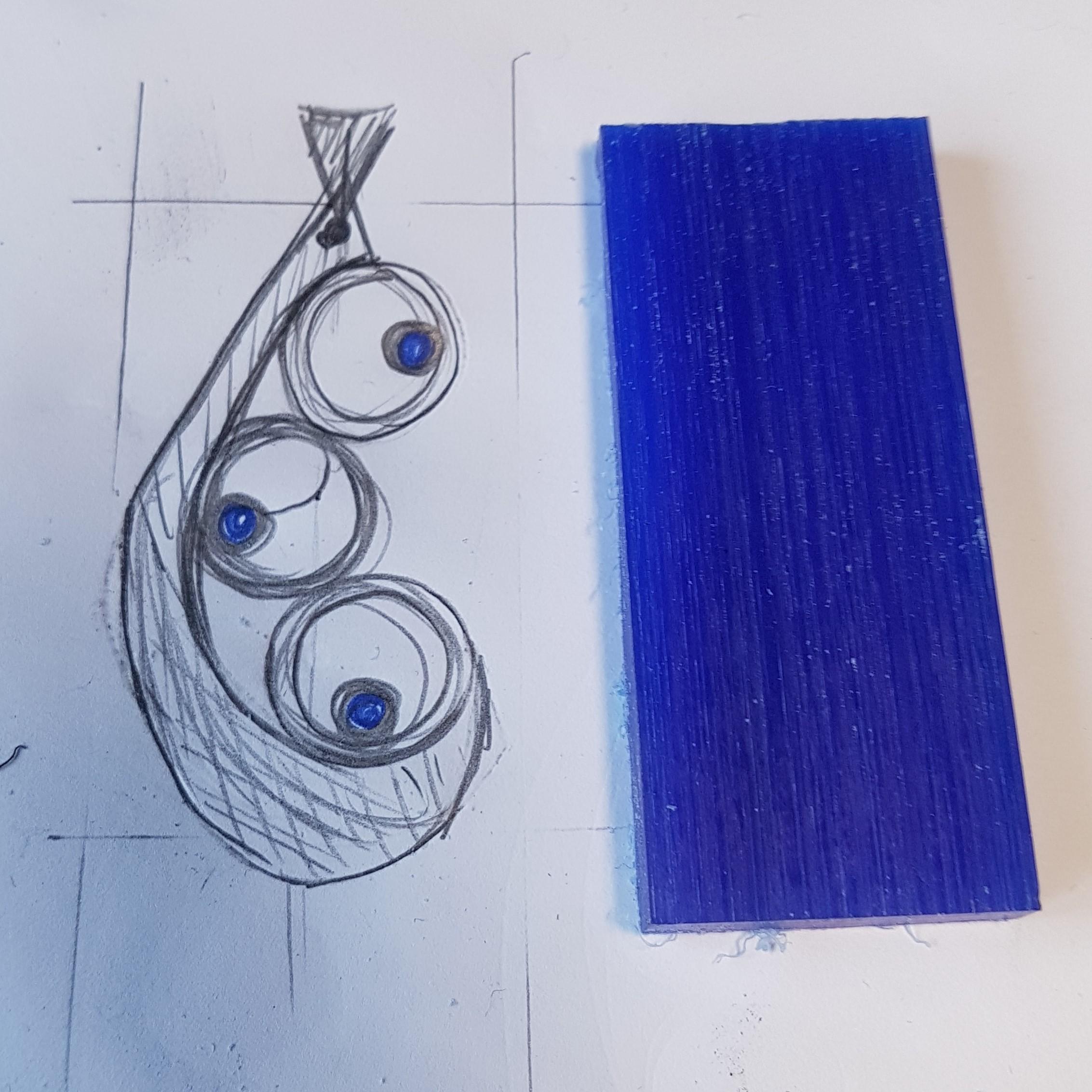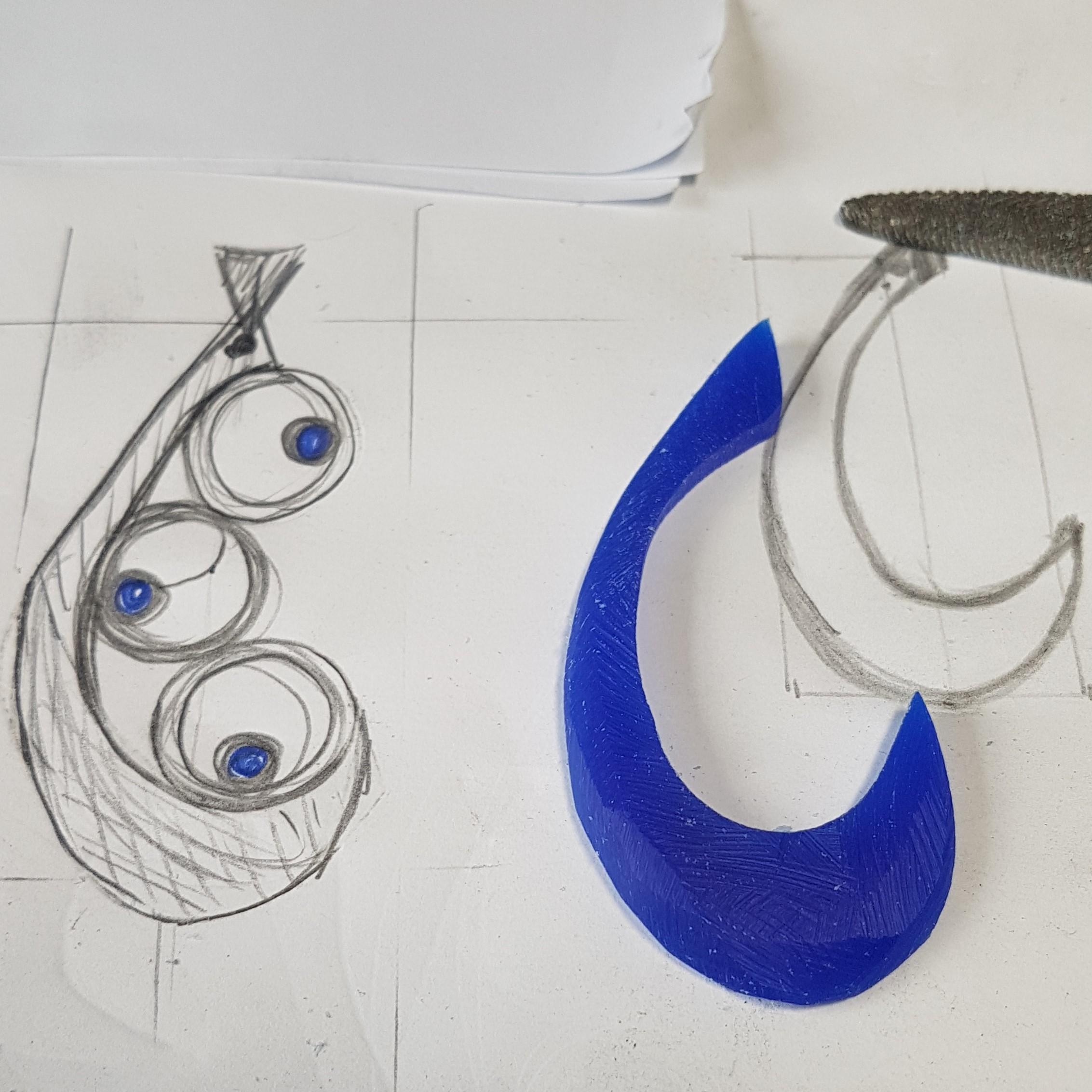 The design agreed, I set to work. I have been wanting to make something big and bold using sand casting for some time. Using wax carving tools I carved the main body of the piece in wax.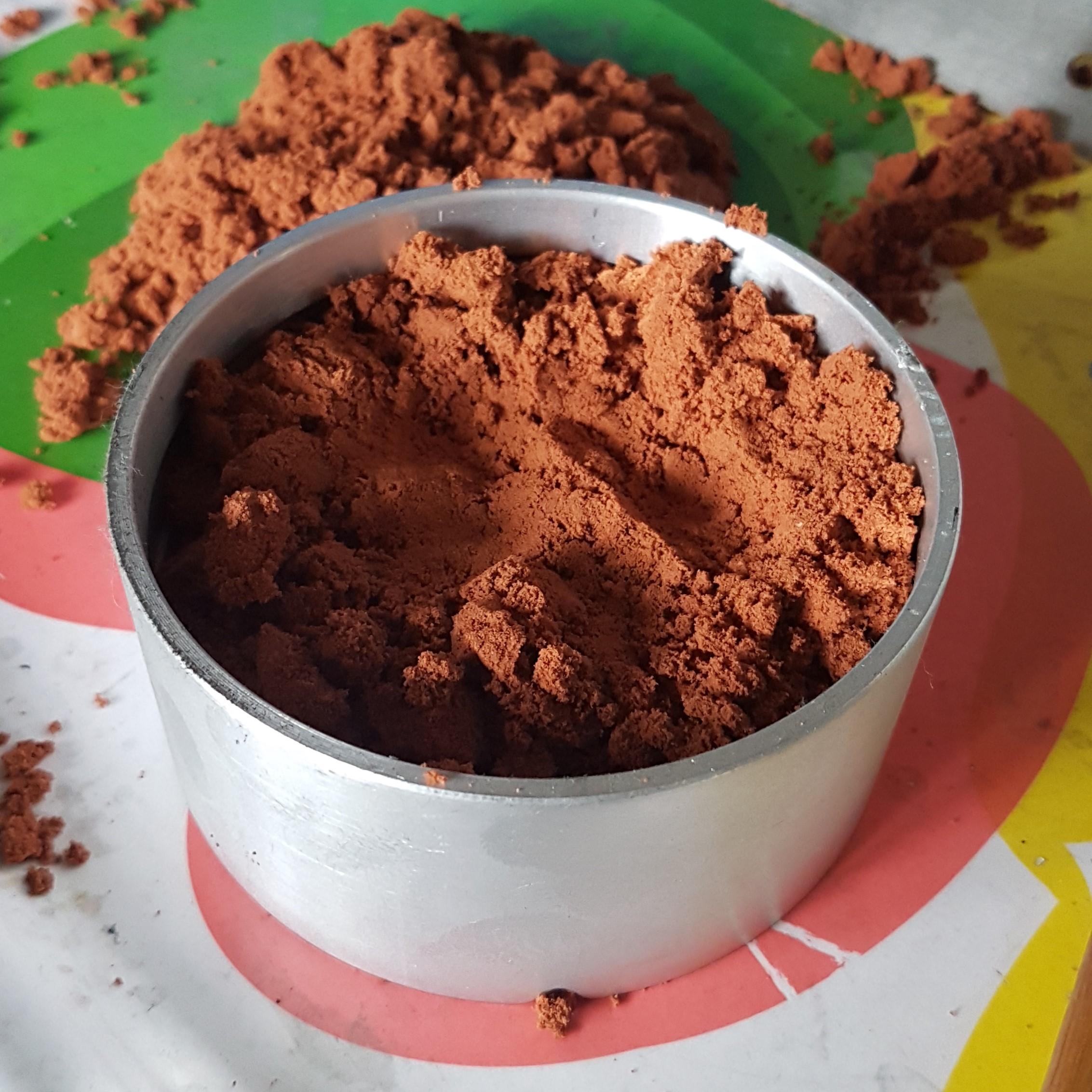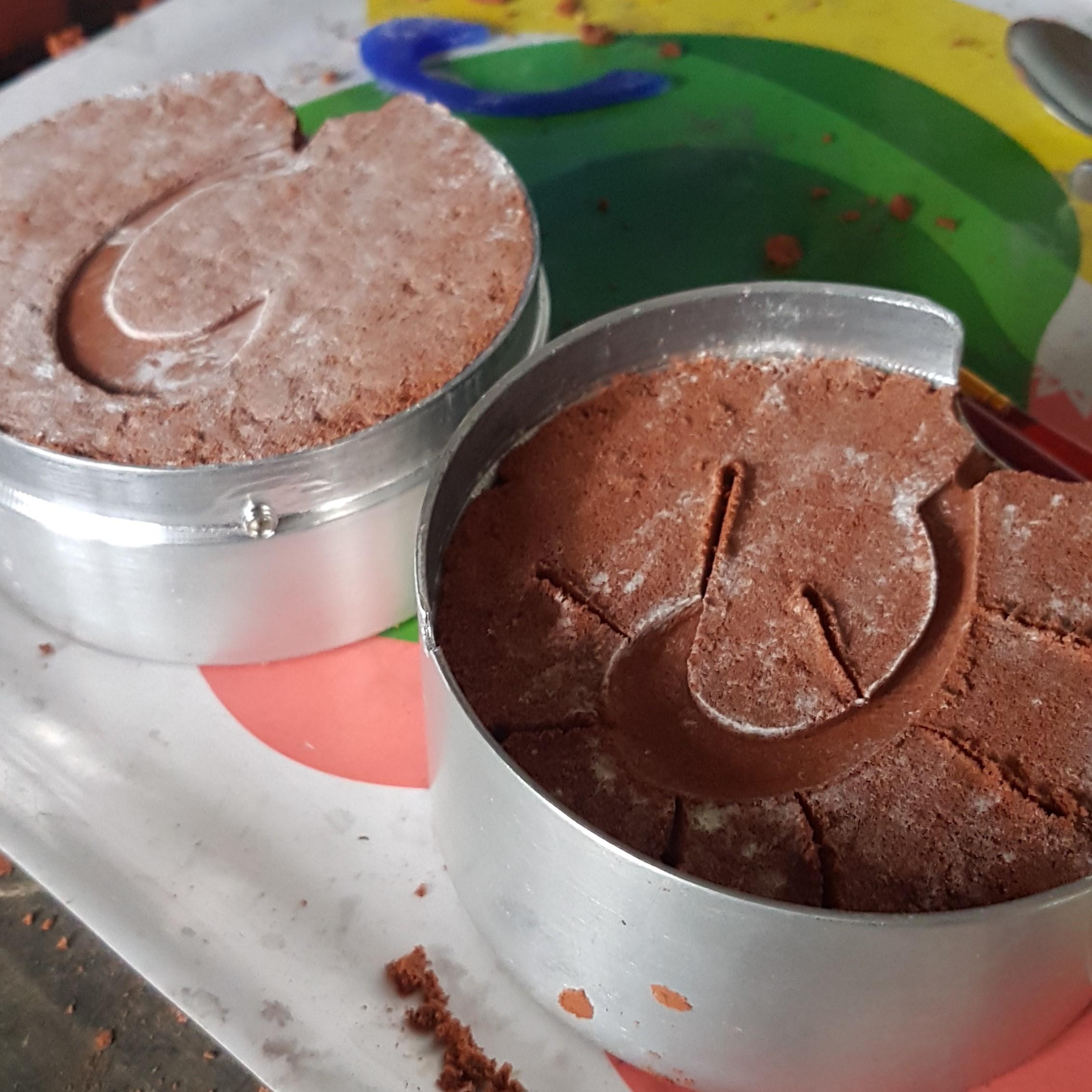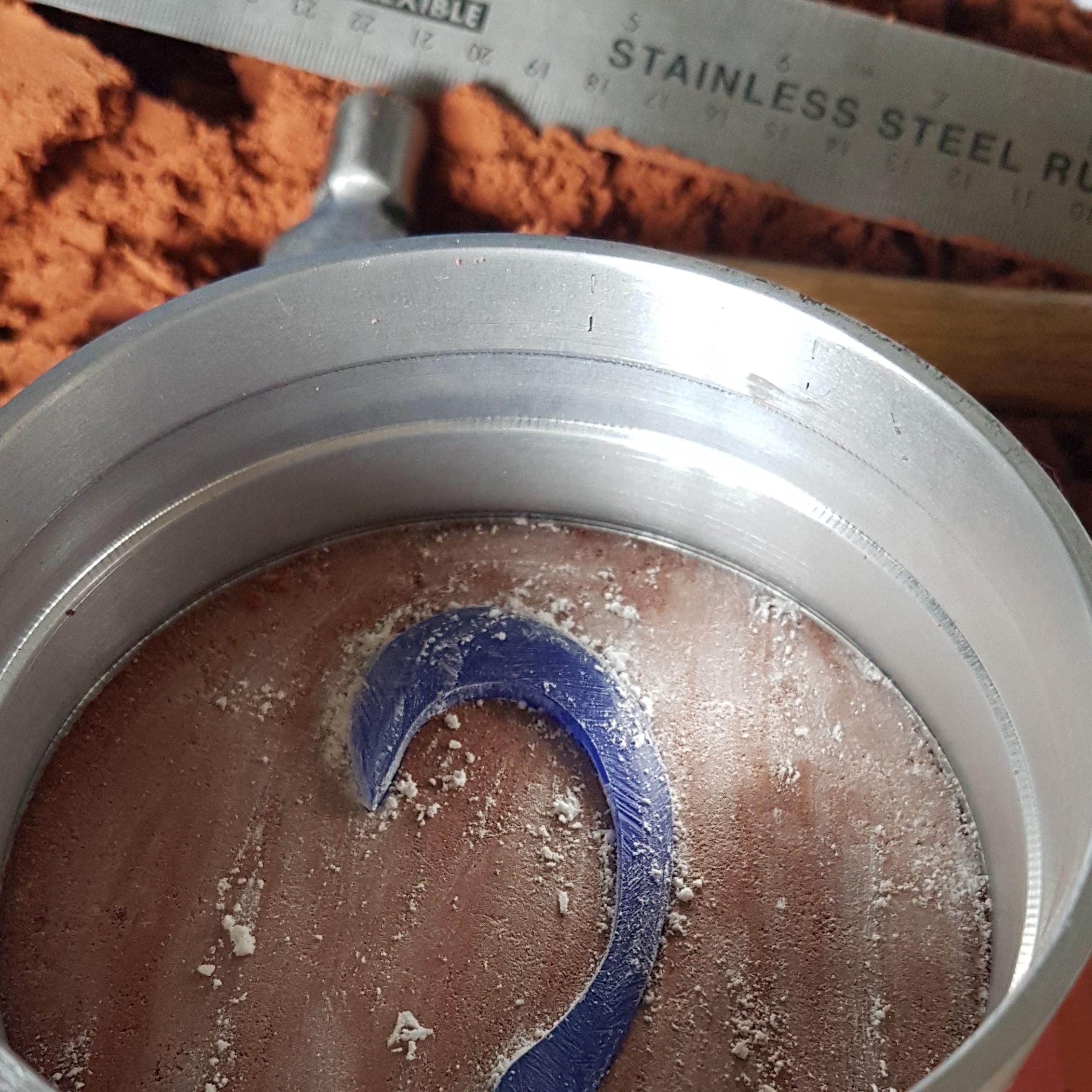 The wax was then used as the form for the sand casting. I melted recycled sterling silver and cast the piece. Of course, these things never work on the first attempt!
A large piece like this needed a longer channel and plenty of metal to push the molten silver into all of the casting. It took me a few attempts, third time is the charm. (my failed attempts are here!)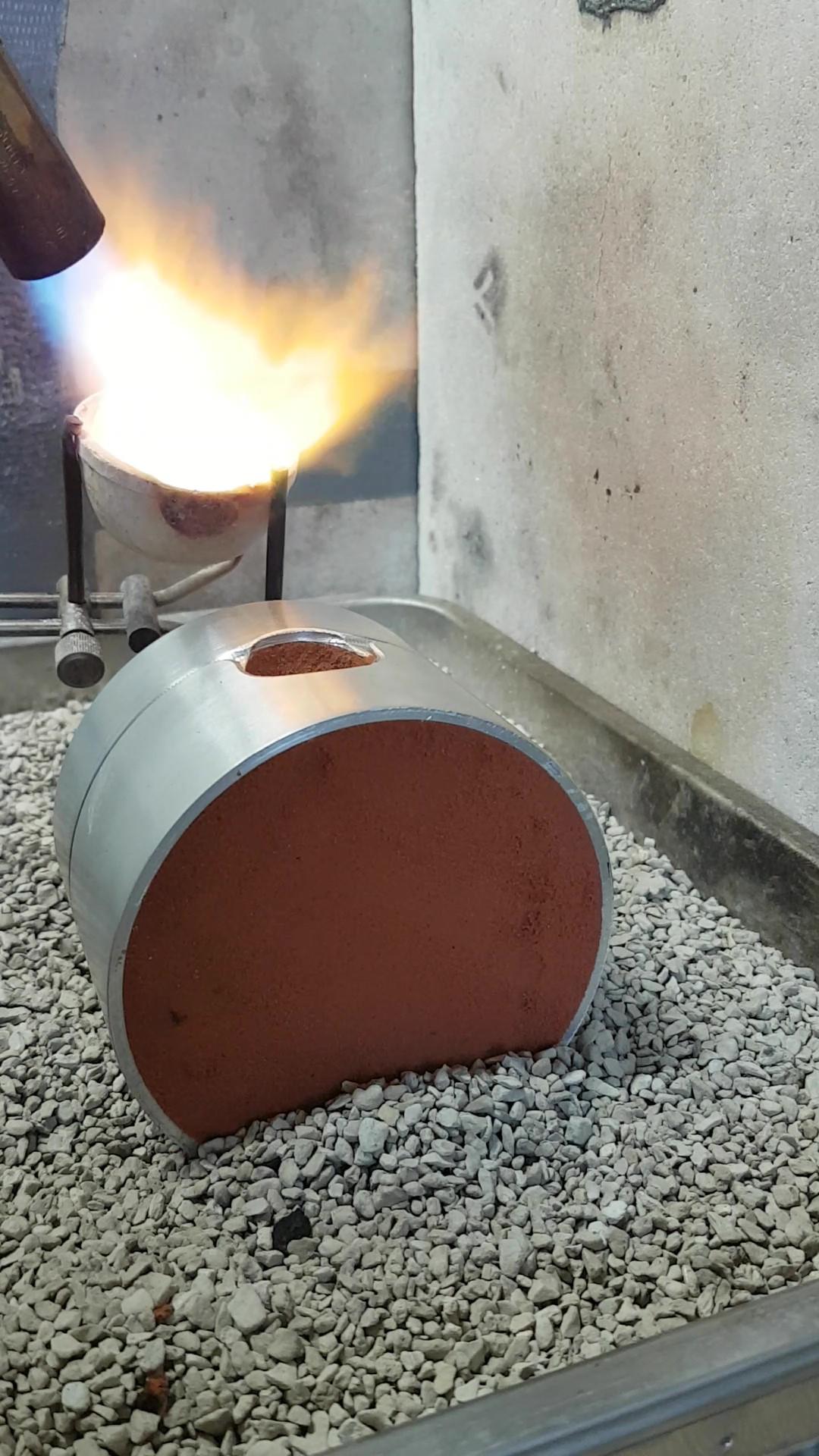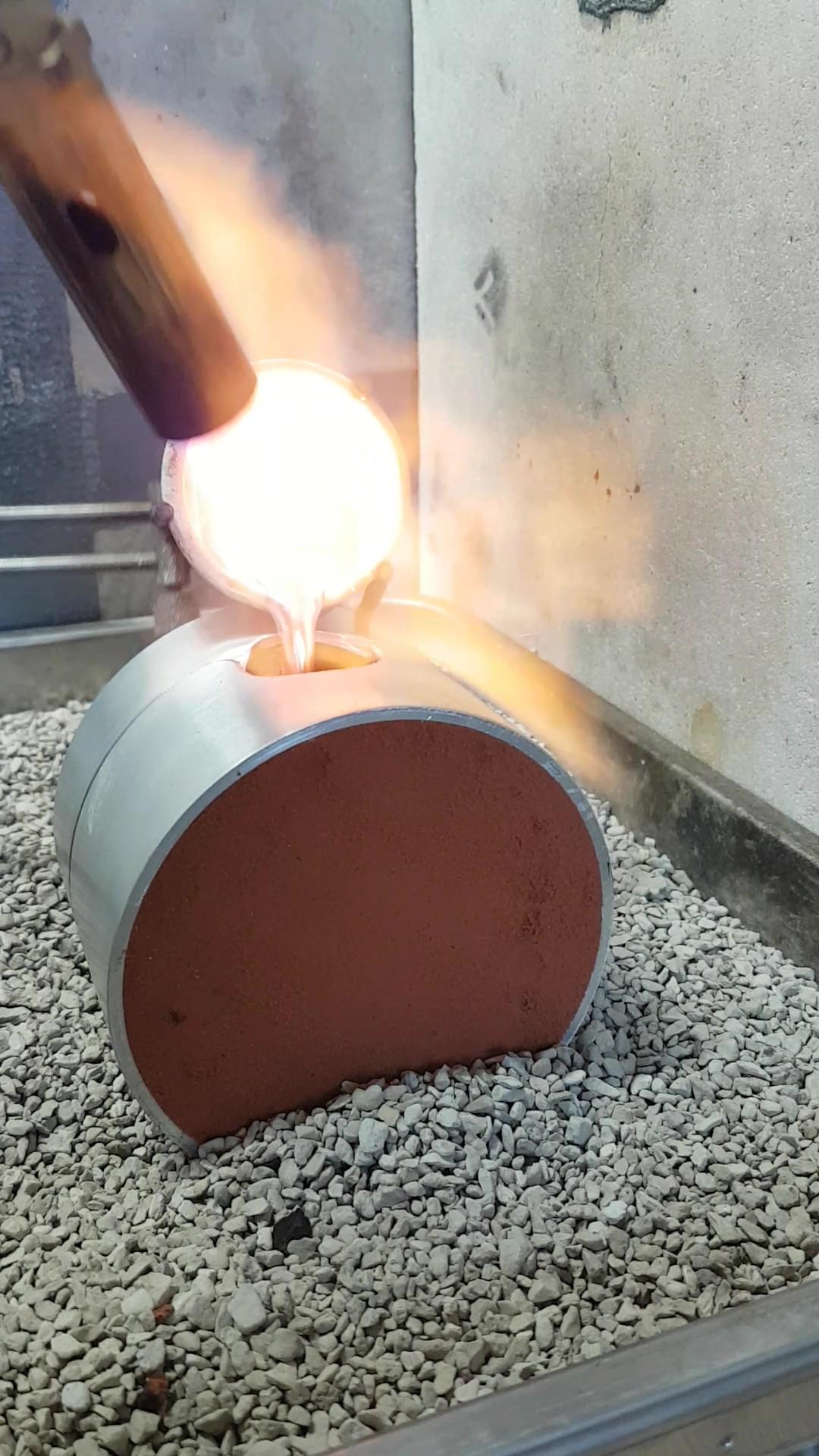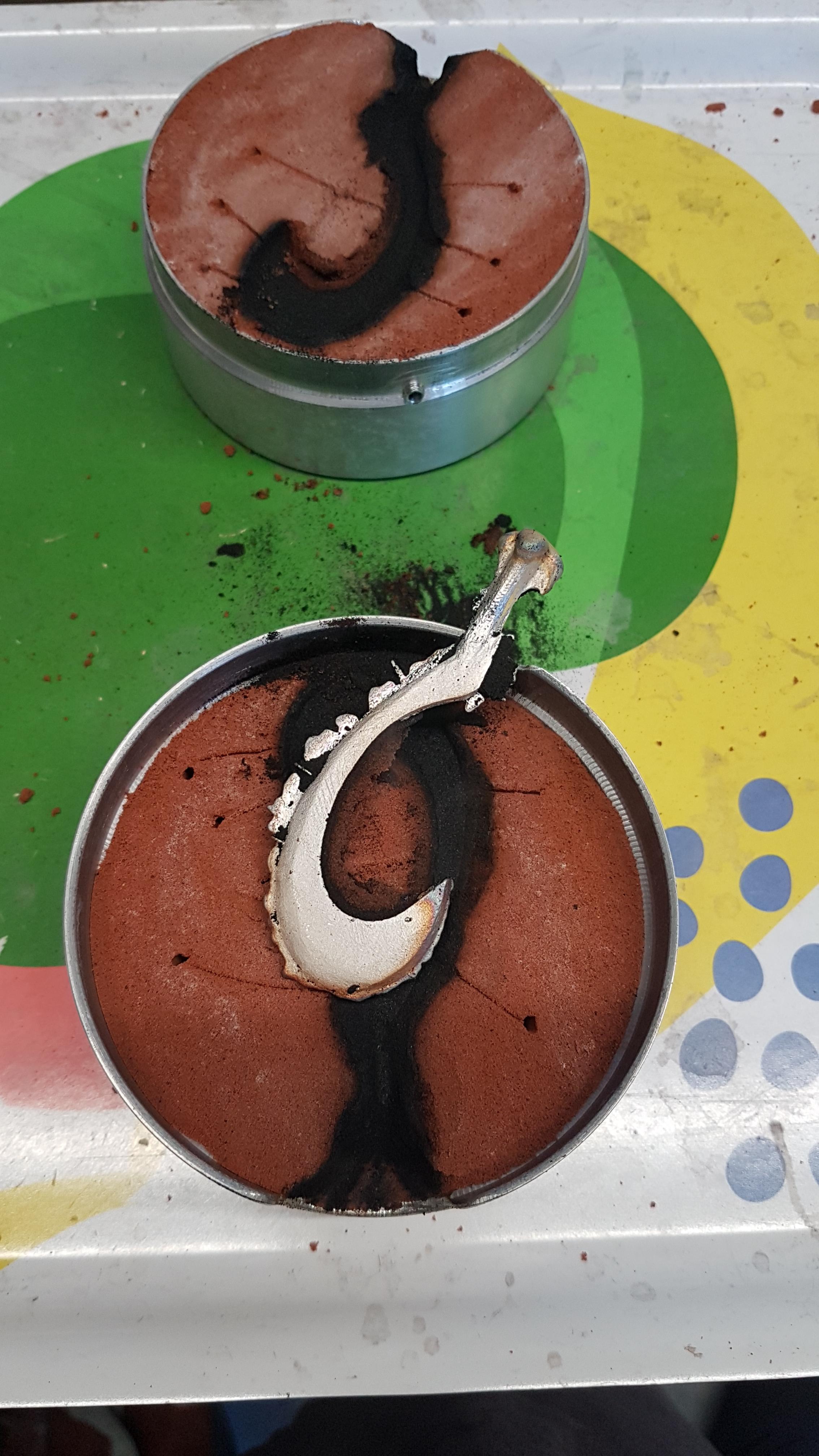 Sand casting leaves a rough form and lots of filing and polishing were needed to get the silver smooth and shining.
The next step was to add the friend's initials and the date to the rear of the pendant using metal stamps.
I formed three circles from square profile wire and these were soldered onto the piece along with the silver tubing that will be used to set the gemstones. Lots of polishing and finishing and then the final step is to set the gemstones and add the bail.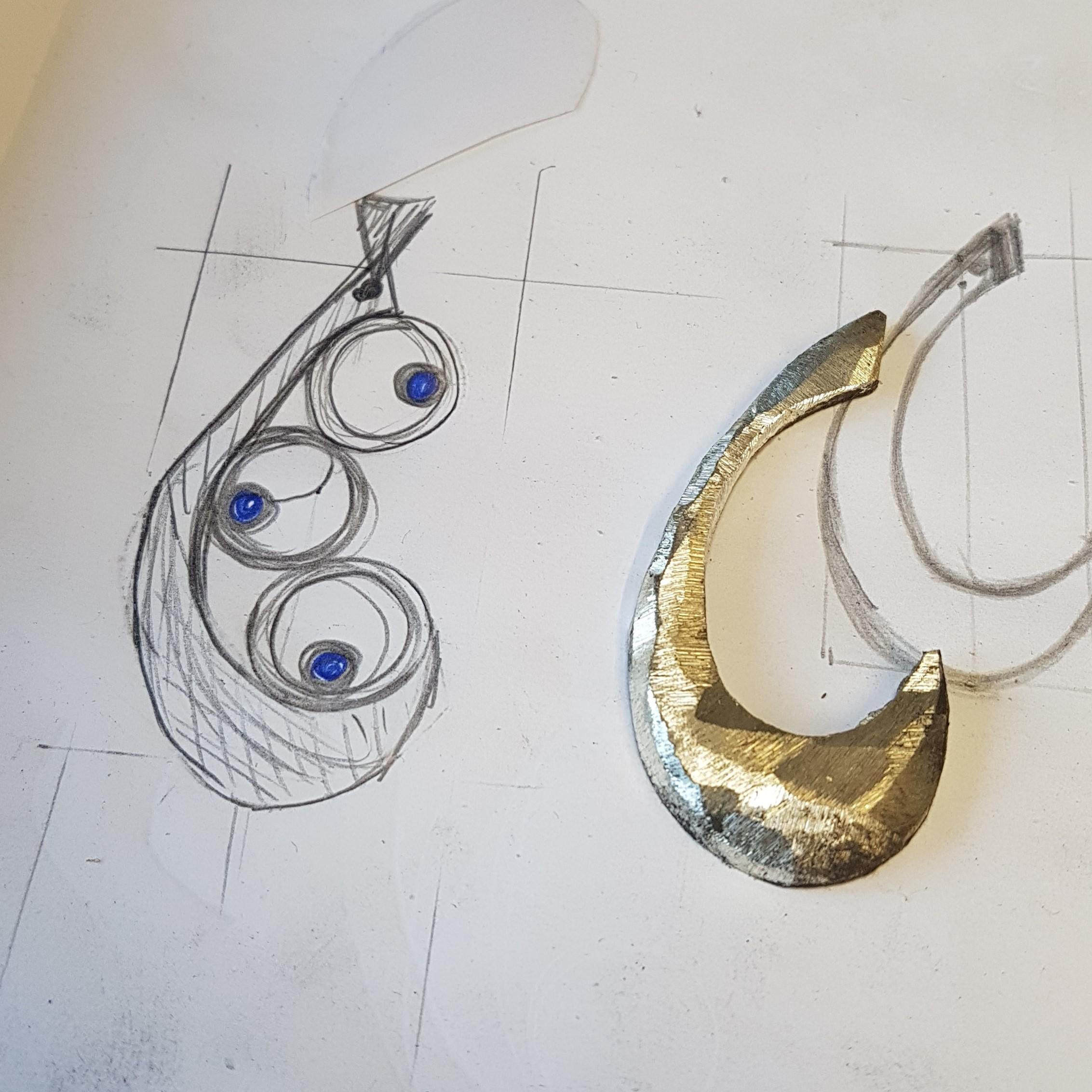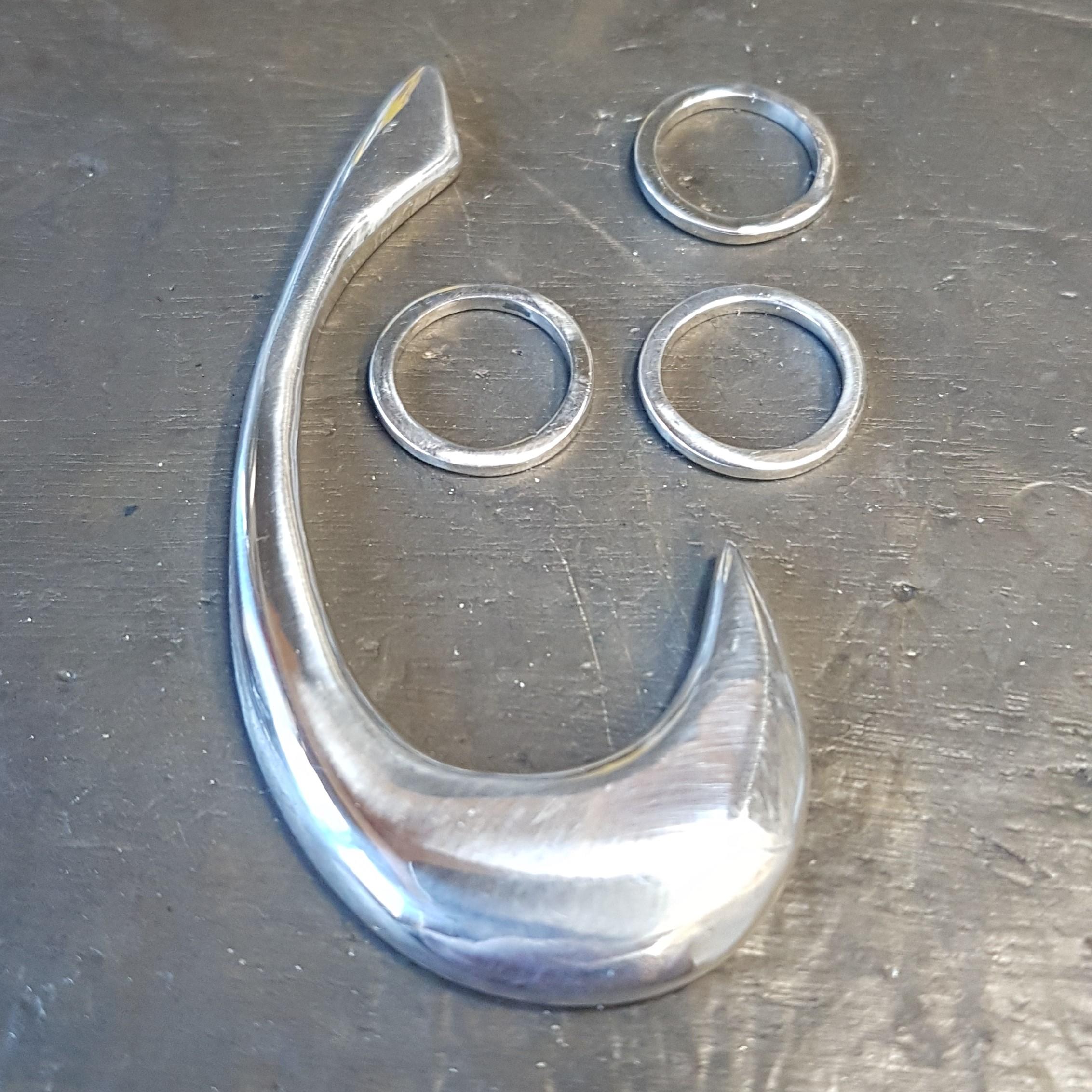 The bail was cut from silver sheet and formed and added to the pendant.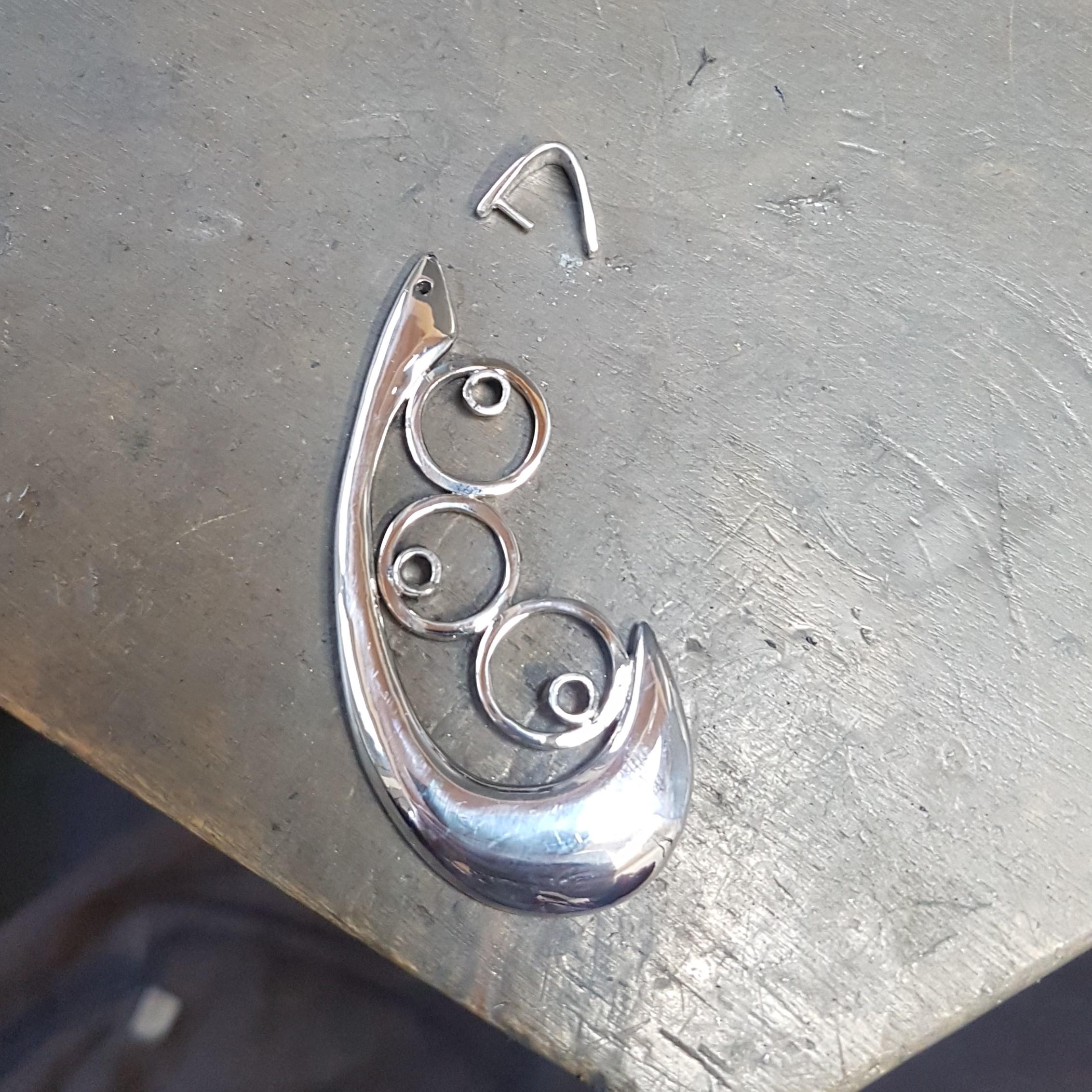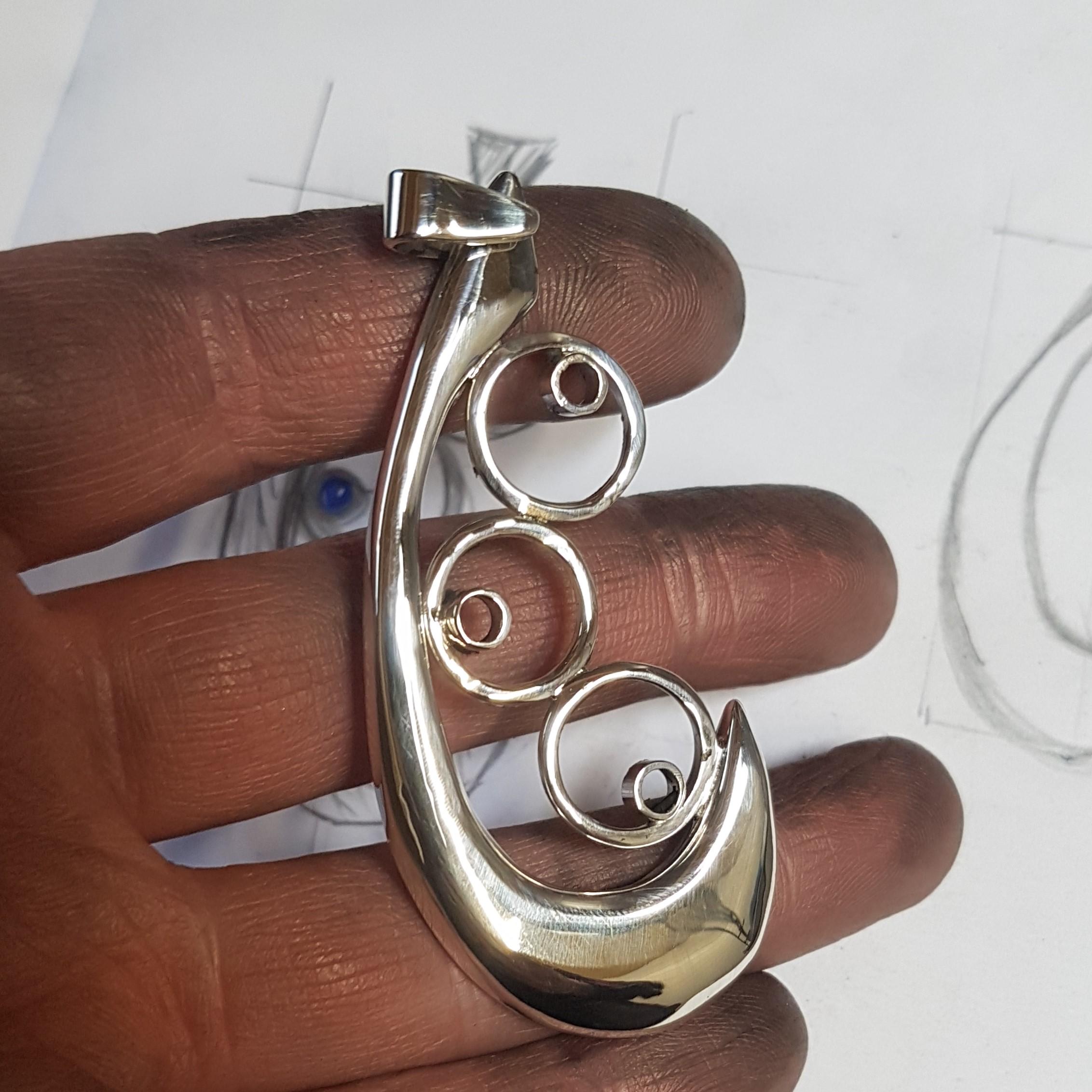 The three London Blue Topaz gemstones are tube set into the settings, this is a fairly simple but effective setting method and the first that I learned many years ago. A final polish and the pendant was ready to be sent off to the Edinburgh Assay Office to be hallmarked.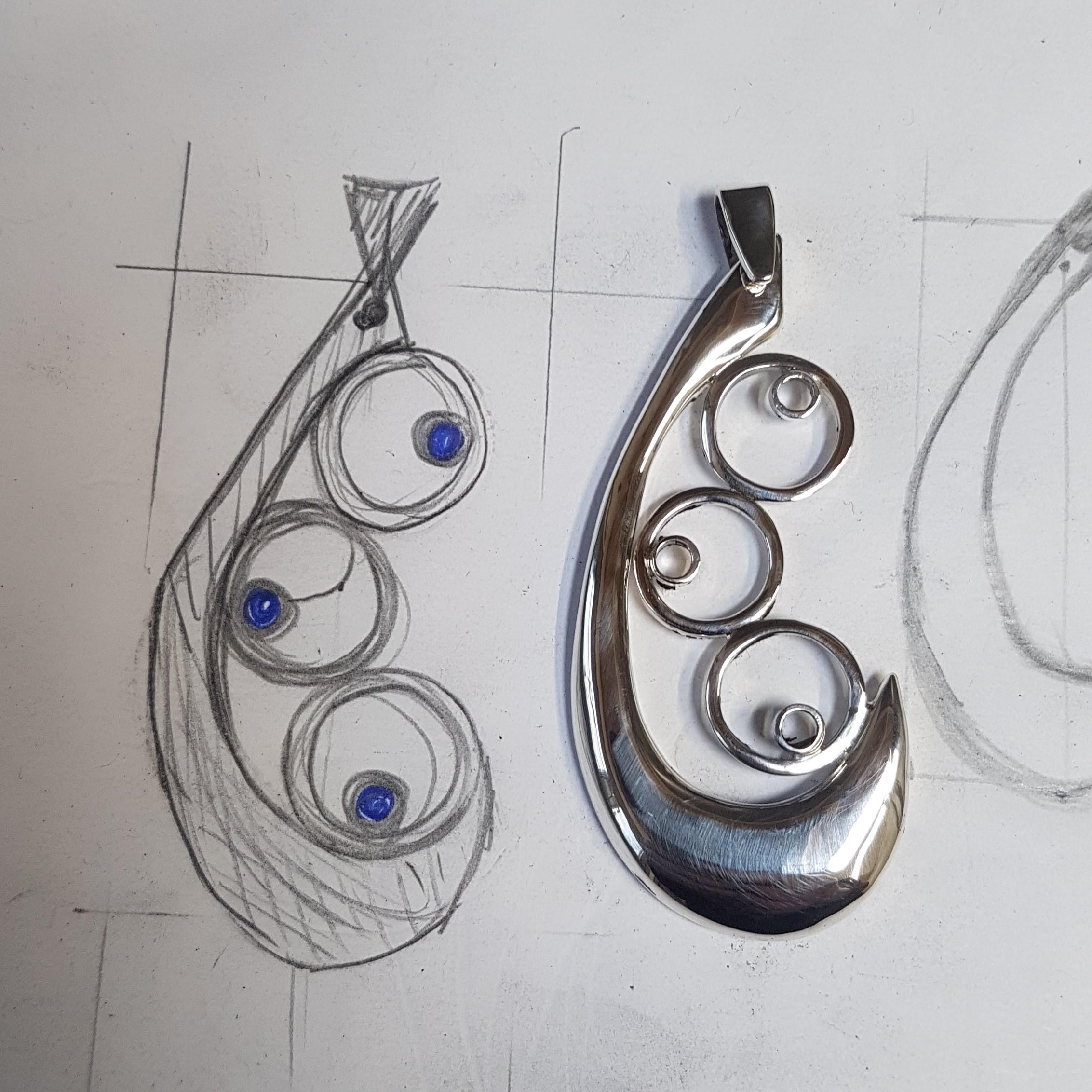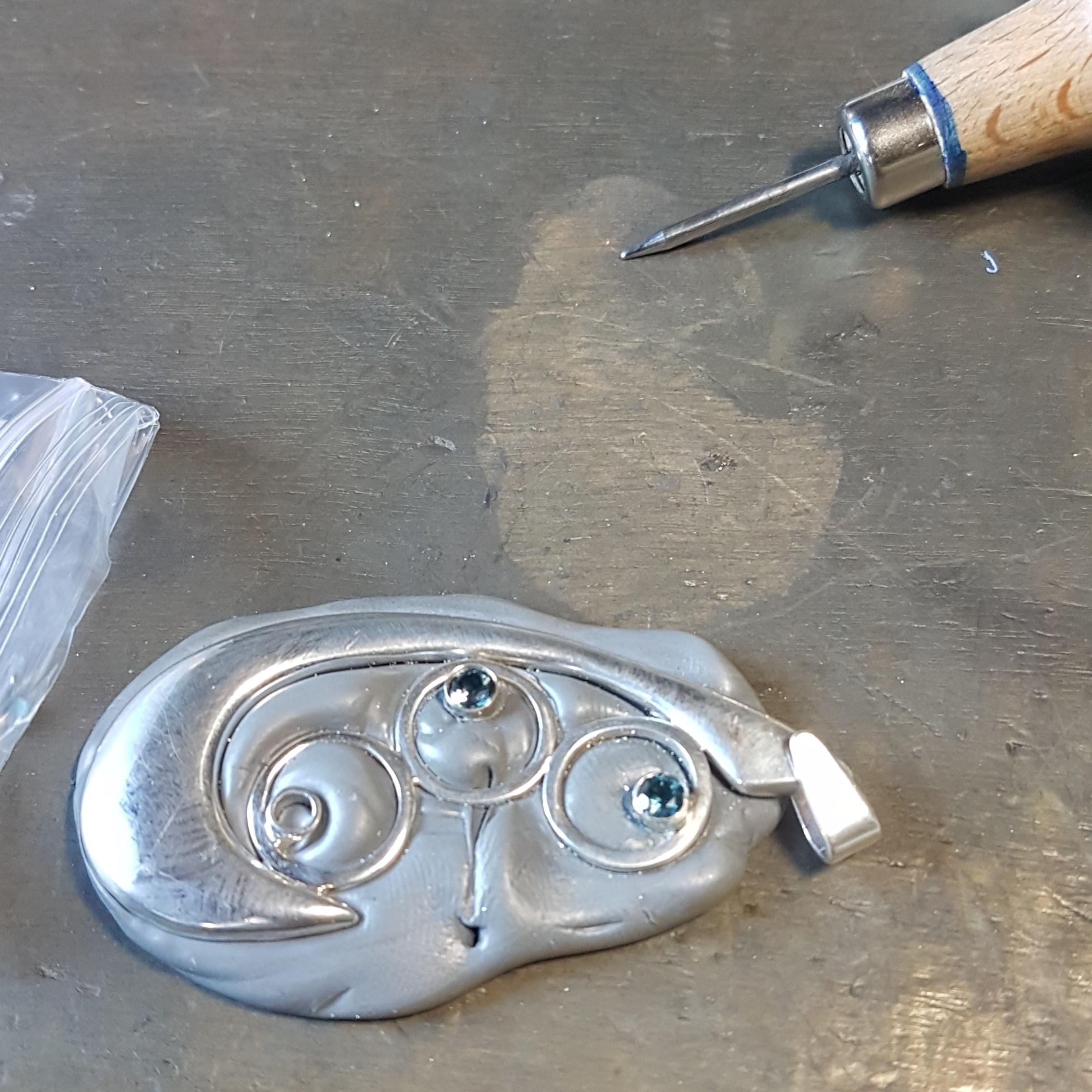 I loved making this piece, the whole process of carving the wax form and using recycled molten silver is such a satisfying thing, the London blue topaz is one of my favourites and reminded me I have a 4mm one waiting to be made into a ring for myself. I might get round to it one day!
Thank for reading, I hope you enjoyed reading about my process and work, please do get in touch with me if you have any questions or are interested in having your own unique piece of jewellery made.