I love making these little gold bar earrings. They are made from solid 9ct gold and have sterling silver posts and butteflies. Mixing the metals helps to keep the price down and they make a lovely gift. The simple bar design is perfect for everyday wear.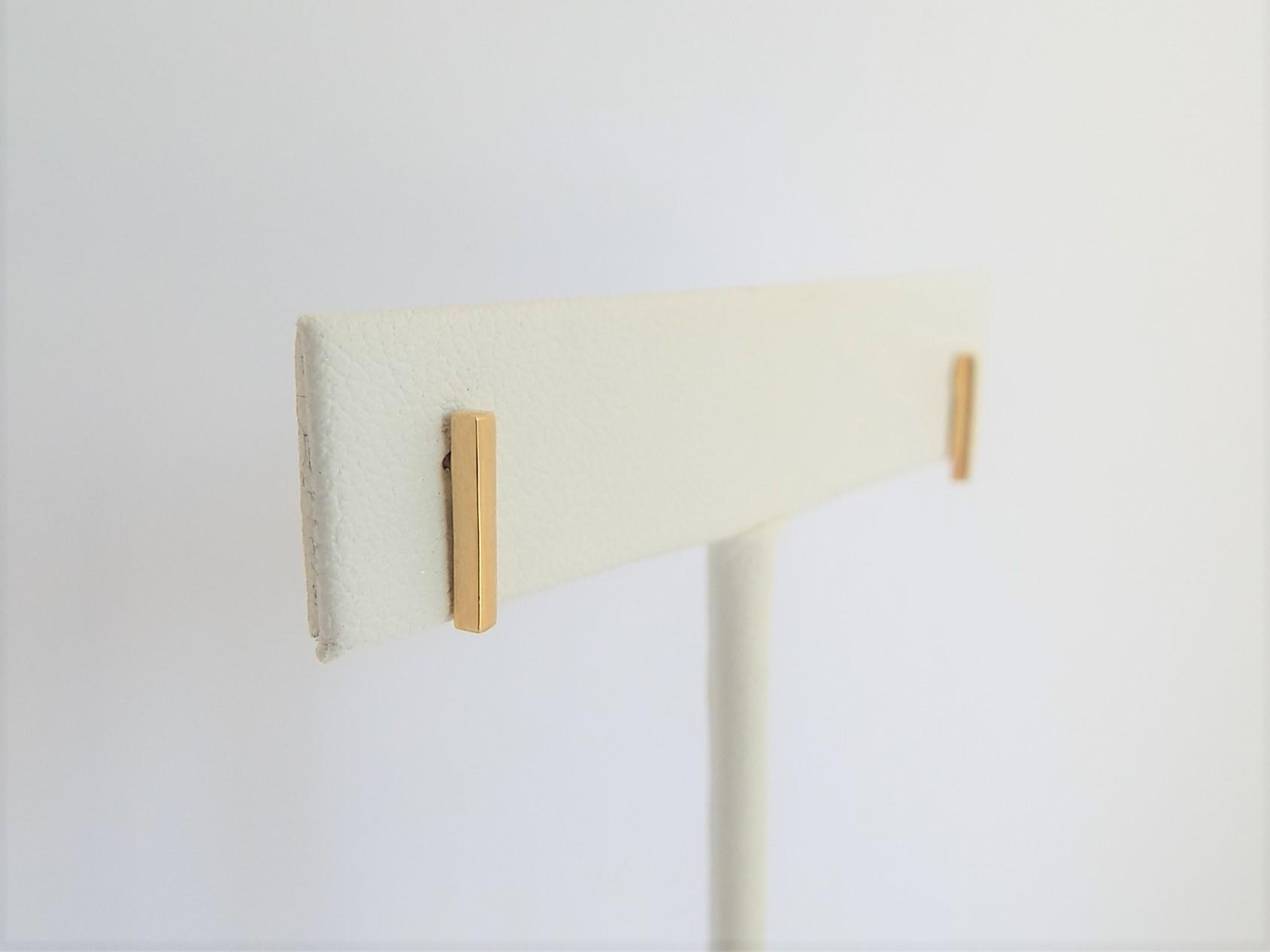 9ct Gold Bar Earrings £35
I start with 1.5mm square 9ct gold wire. The wire is marked and then cut into 1cm lengths.I use a jig to help hold the metal in place while it is cut. This helps to save my fingers!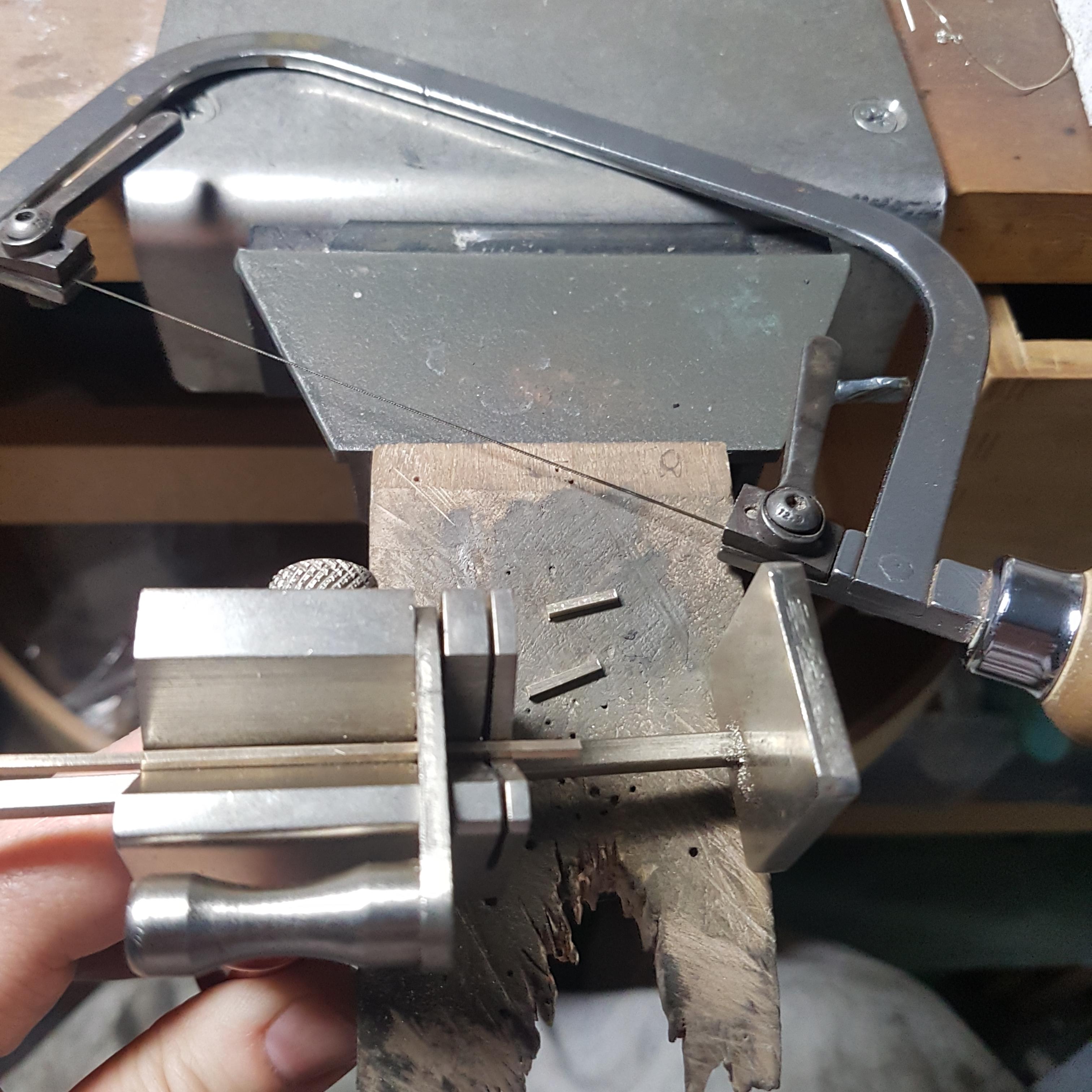 The gold bars are then laid out on the solder block, flux and solder applied ready for the sterling silver posts. Each post is then carefully soldered onto each bar.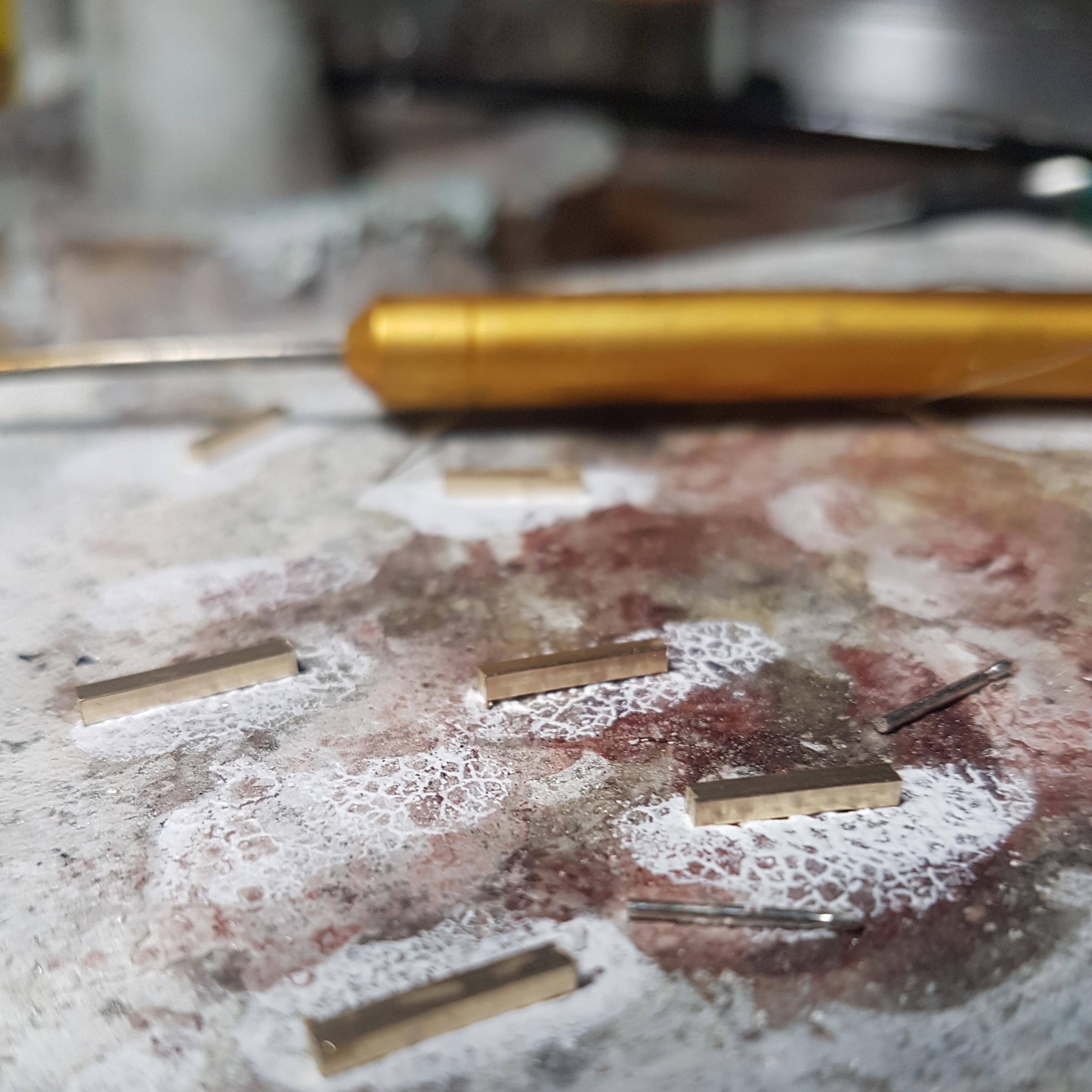 The metal is left looking rather rough but a quick dip in acid helps to remove the oxidisation.