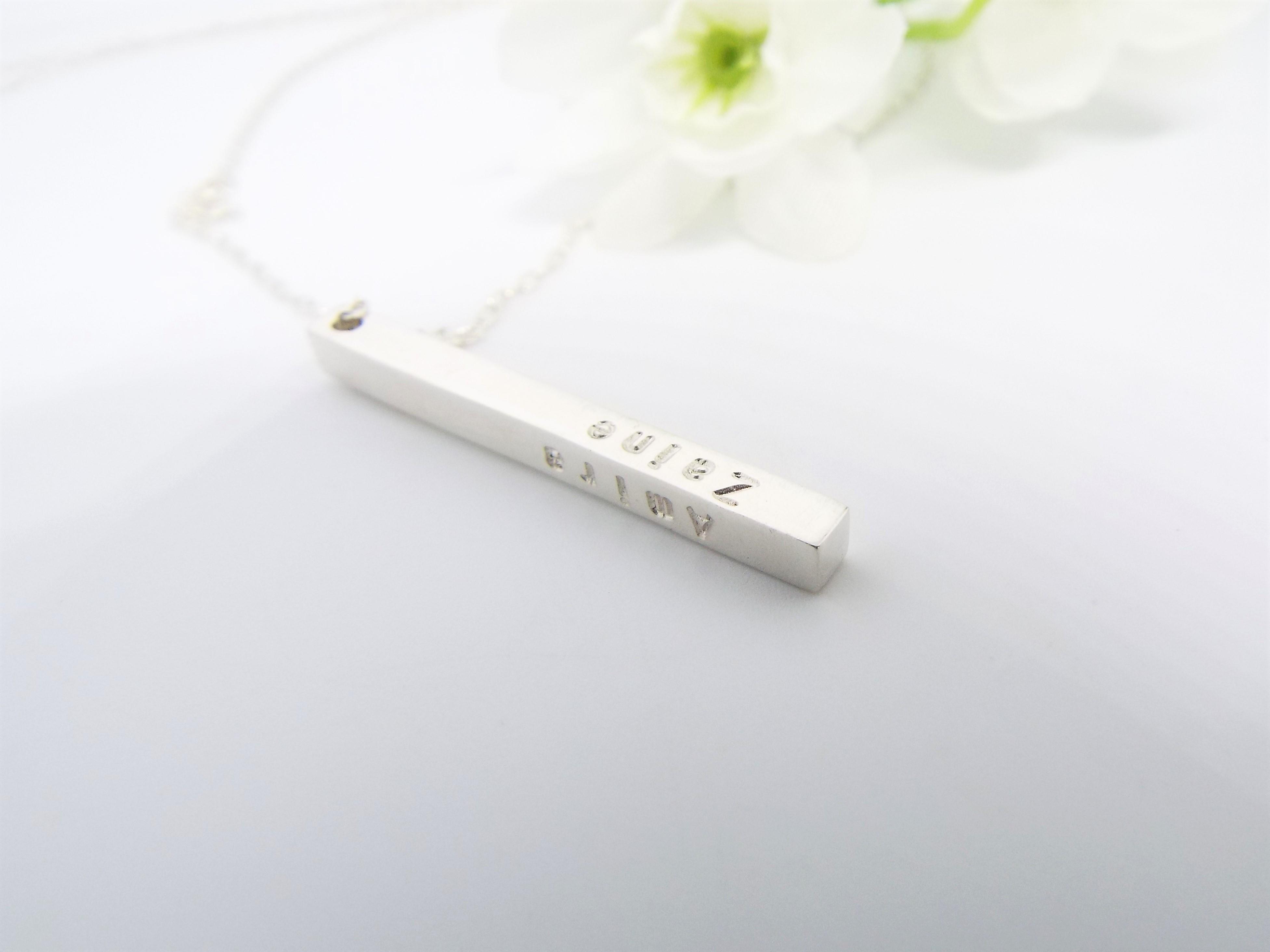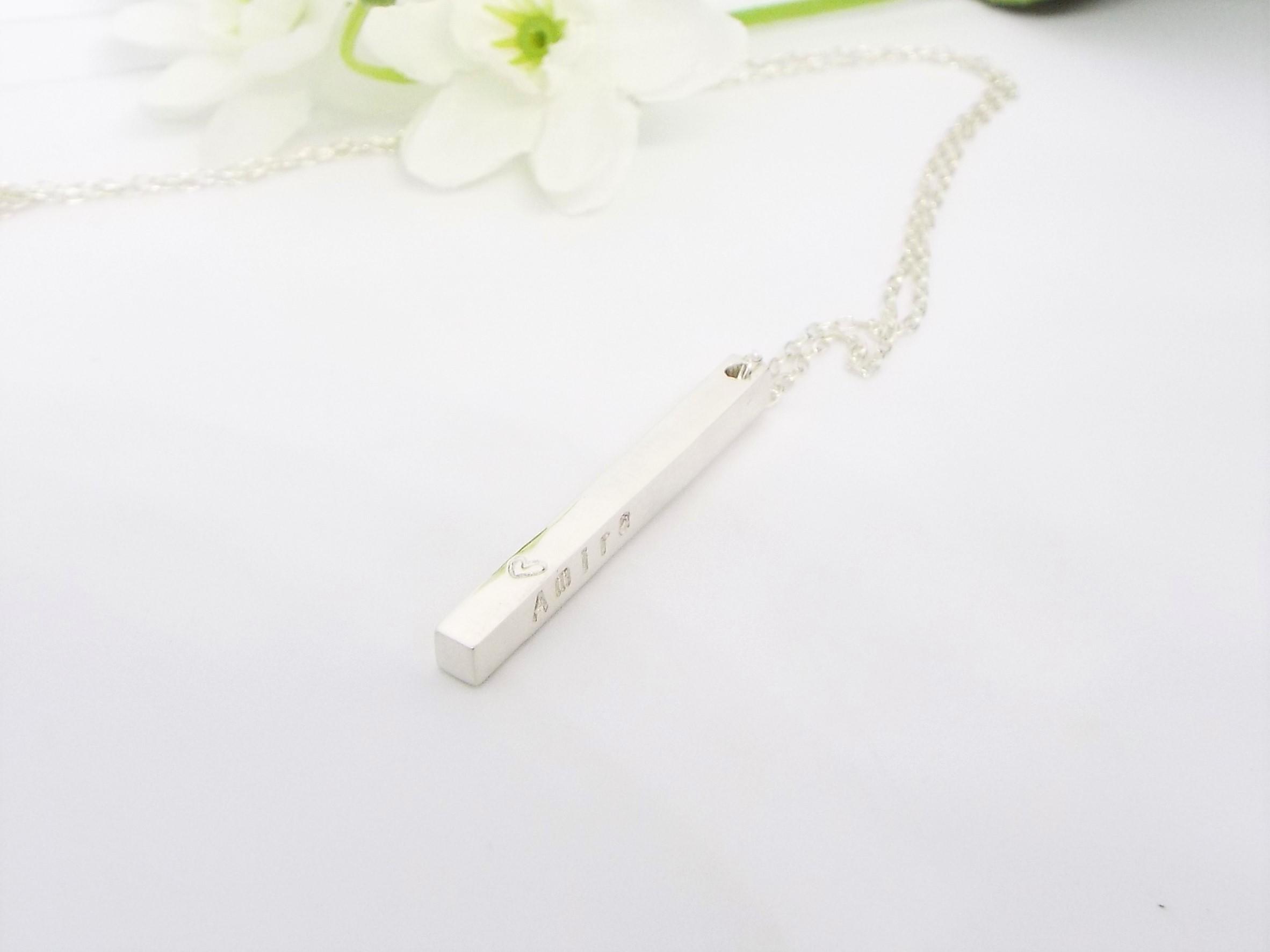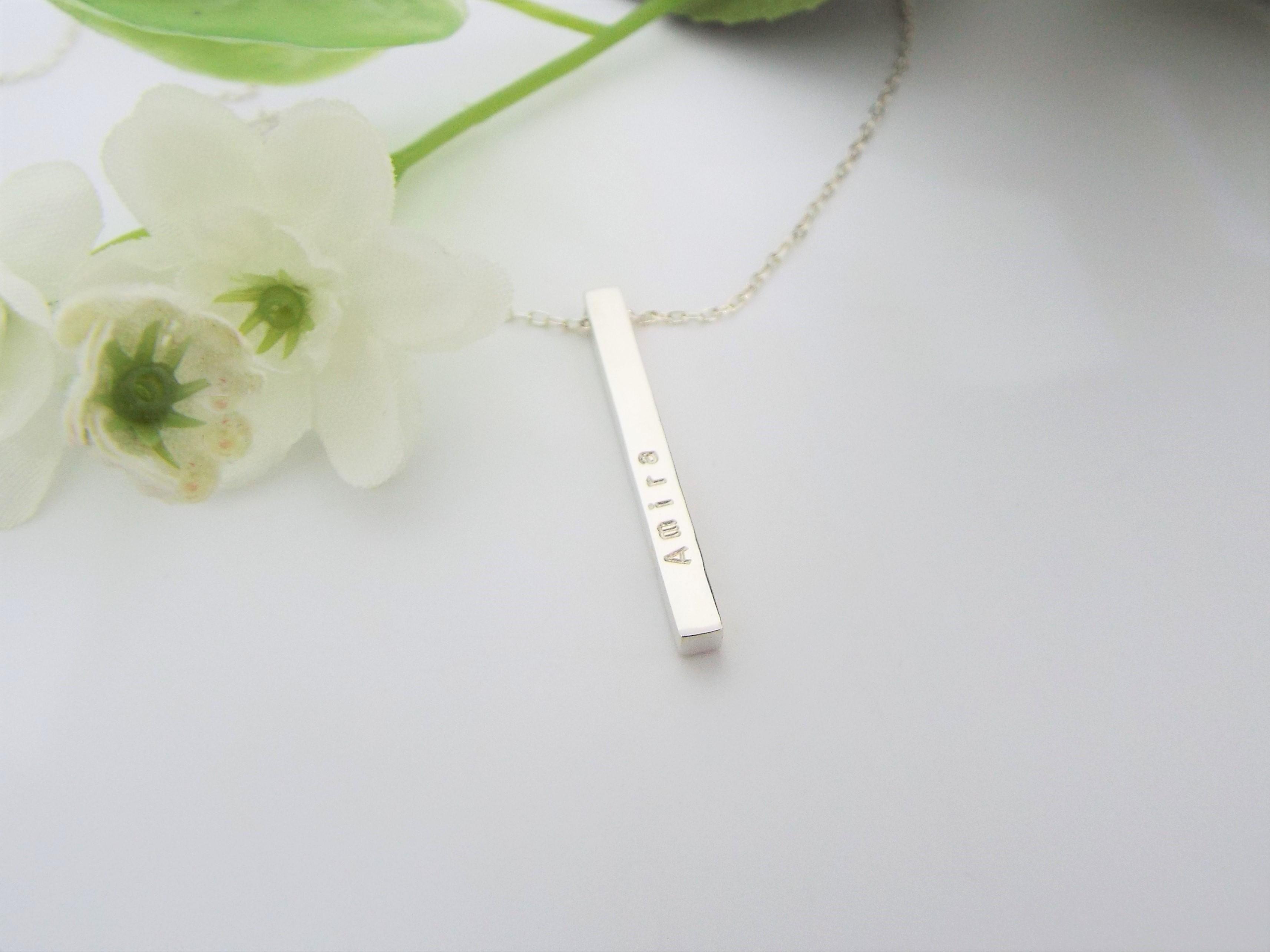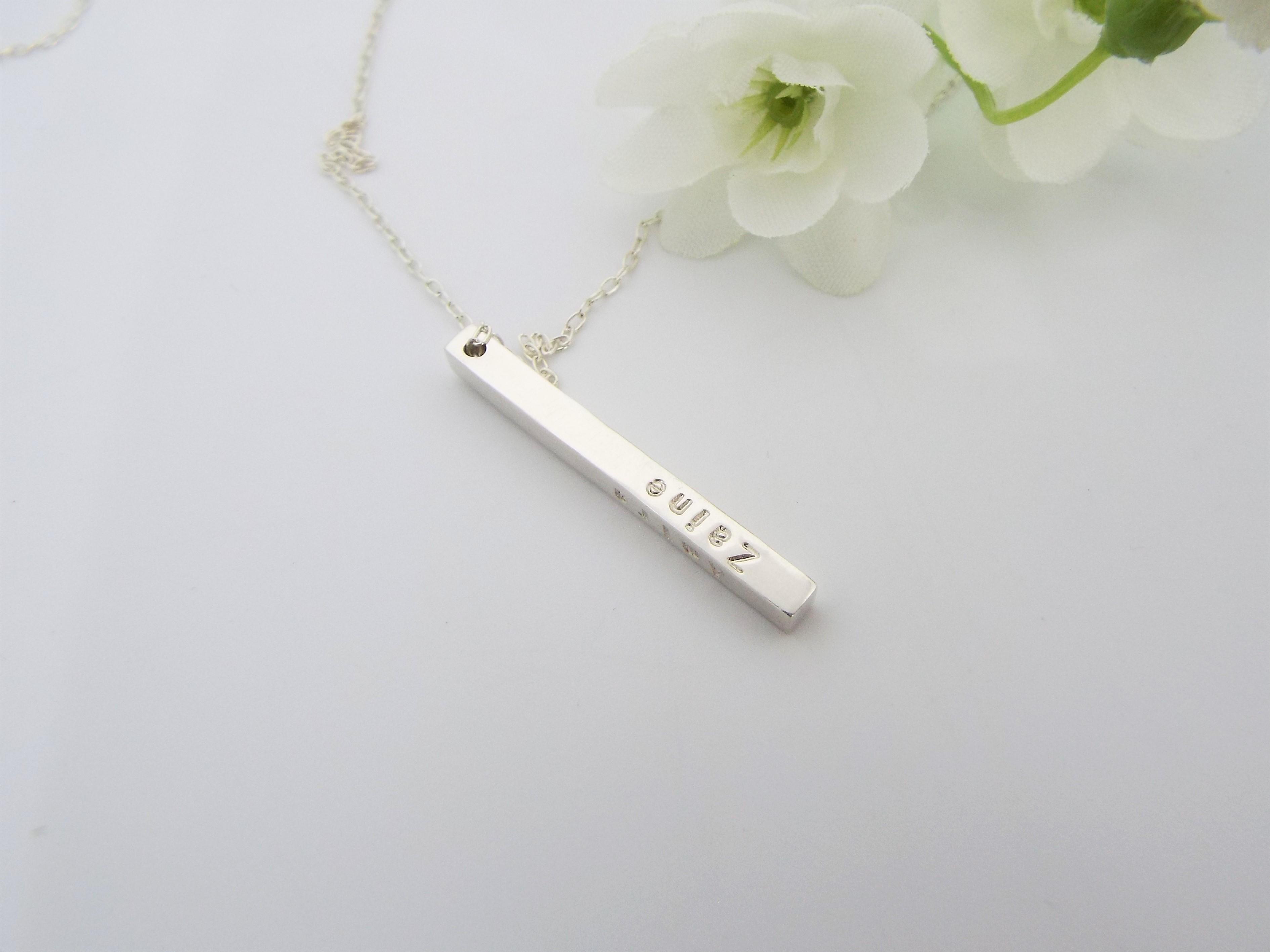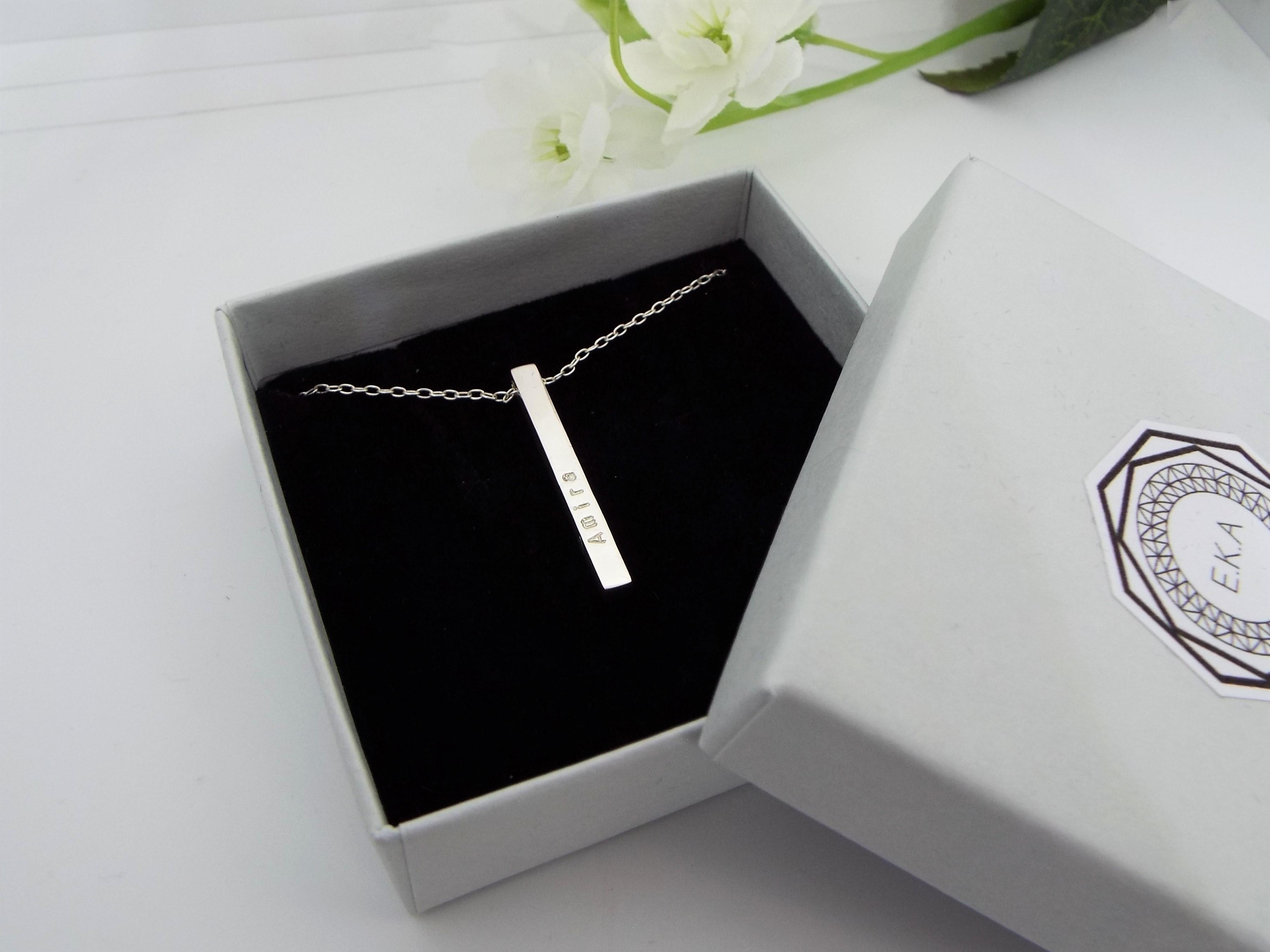 Sterling Silver Bar Pendant Necklace - Personalised
This simple and elegant pendant necklace has been handmade from sterling silver. The simple bar shape is sleek and minimal and has a polished finish. The solid sterling silver pendant hangs on a sterling silver chain and has a simple silver bolt clasp.

The pendant measures 3cm. The chain comes in two lengths, 45cm (18 inches approx) and 50cm (20 inches approx)

The bar pendant is a modern classic and makes a striking statement. It looks great with these matching earrings.

The necklace comes in a simple gift box.

This necklace can be personalized on all four sides.

The lettering is stamped horizontally along the bar, please let me know if you would like it to run vertically. Stamping is done by hand so the letter spacing can vary. I can stamp capital and lower case letters, numbers, basic punctuation and have a little heart stamp. I can stamp up to 12 characters on each side.

Please specify side 1, side 2, side 3 and side 4. (Side 1 is at the front side 3 at the back)